Professional training school
The SCHOOL, now operational for about 30 years, was born from the need to transmit the concepts that are the basis of the cleaning and maintenance of the various types of garments in order to provide the laundry business with the important characteristic of professionalism it demands.
The endless sophistication of garments due to increasingly refined contemporary fashion, also poses a series of problems to the laundry operator who can no longer afford to improvise.
Hence the need for SPECIFIC REFRESHER COURSES on new and emerging cleaning and maintenance techniques, another standout feature of our Company. The building to the right of the picture shown below is used specifically for the RESEARCH AND TRAINING SCHOOL.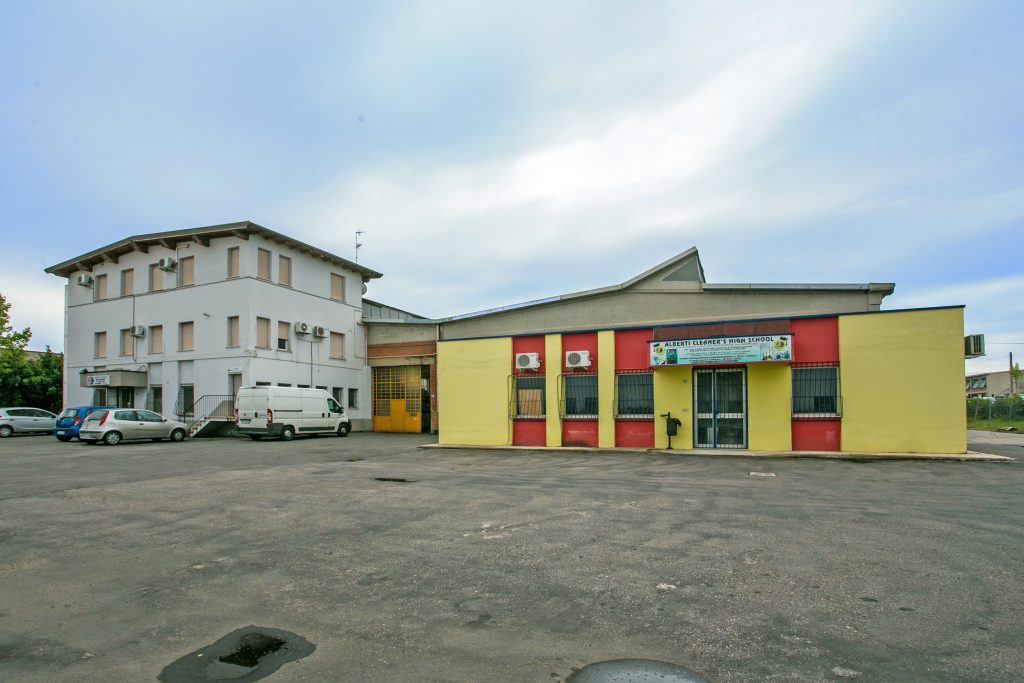 The Training School includes a range of courses on basic training for new operators in the sector as well as specific professional courses. To attend the courses of the Alberti Angelo school, simply contact the Company. The courses are established by the Company on certain dates and all customers are notified so that those who wish can participate. Upon request, further to agreements with the Company, specific Courses of general interest can be organized.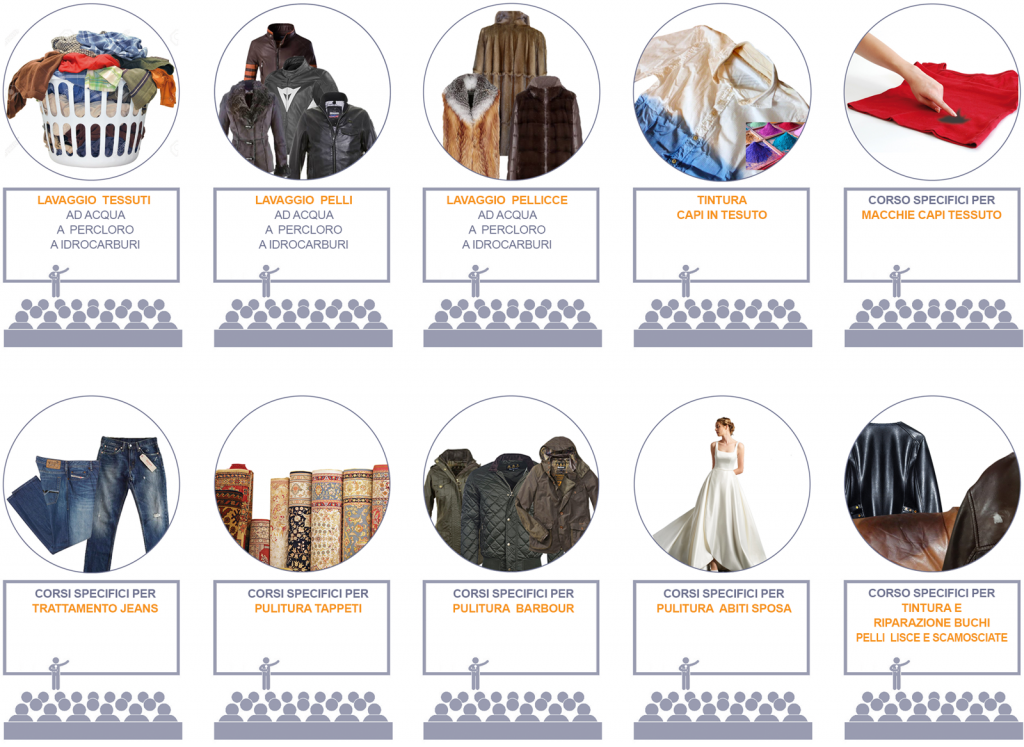 MULTIMEDIA COURSE LIBRARY AND TECHNICAL SHEETS
Moreover, if you are our customer and you register on our website, we will assign you a password that will give you free access to all the TRAINING COURSES AND MULTIMEDIA REFRESHERS prepared by the ALBERTI SCHOOL.
Furthermore, you can download all the TECHNICAL SHEETS on the various washing/cleaning techniques.
To register, just click the menu at the top under "REGISTER" and enter the CODE assigned to you during your first purchase.
MULTIMEDIA COURSE LIBRARY